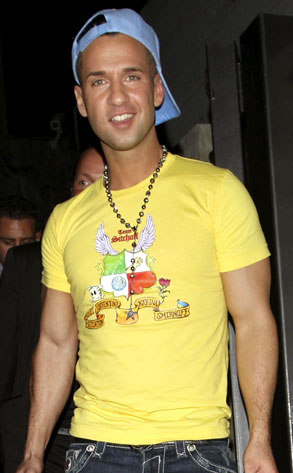 Hellmuth Dominguez/PacificCoastNews.com
Mike "The Situation" Sorrentino is trying to make some extra cash—and a lot of it—while in Los Angeles doing Dancing With the Stars.
The Jersey Shore star is now asking $100,000 to appear at Hollywood parties, according to an event organizer who turned him down for a recent gig.
And it wasn't just because the party planners didn't want to foot his high price...