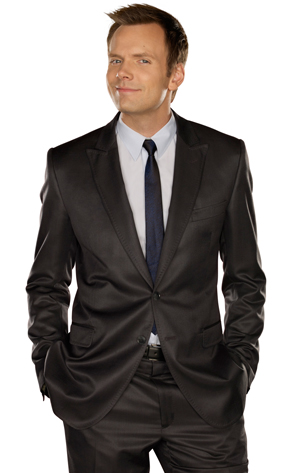 E! Networks
In tonight's slurpy new slush...
It's like having Christmas in September when Dancing with the Stars returns with David Hasselhoff! Then it's like having Christmas ruined by your drunk uncle urinating on the tree in September when David Hasselhoff is immediately eliminated...
Survivor contestant Kelly B. is missing a leg, and Survivor contestant Shannon is missing a brain...
Jersey Shore's The Situation breaks down Thomas Pynchon's literary classic Gravity's Rainbow, by which we mean he breaks down a drunken skank's classic note left on his door...
Lindsay Lohan accidentally incriminates herself with her most ridiculous tweet to date...
And Rules of Engagement star Patrick Warburton stops by to have a complete emotional breakdown over Paris Hilton...
Gulp it all down tonight at 10pm ET/PT!