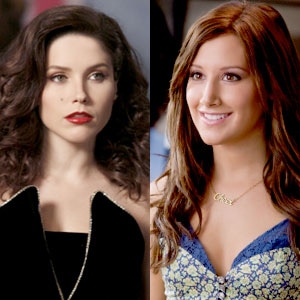 FRED NORRIS /The CW; Jack Rowand / The CW
Hoo-ray for smart choices! Just days after the successful launch of Hellcats and the eighth-season revival of veteran One Tree Hill, we can confirm that The CW has ordered six more scripts ofeach show.
Granted, this does not mean six additional episodes will be produced (both shows currently have 13-episode orders), but it's a huge step in the right direction—so keep tuning in! And while we're at it, here's a friendly reminder to keep watching the other CW series that needs some fan love (and a back-nine order): Life Unexpected, which airs Tuesdays at 9 p.m. Go LUX!