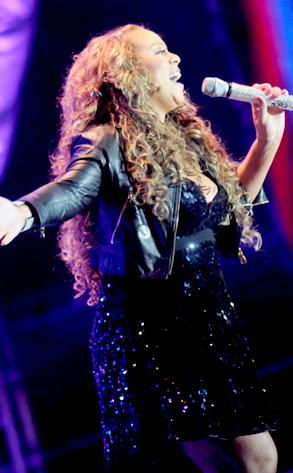 Ramey Photo
If, um, everyone in Hollywood can design a fashion line, Mariah Carey can, too.
And she is! The maybe mama is teaming up with cable shopping network HSN to unveil a lifestyle collection that will feature footwear, jewelry and a limited edition version of her fragrance Luscious Pink, WWD reports.
(Sound familiar? That's because our very own scoopster Marc Malkin revealed the news back in March!)
And while her celeb designer counterparts are out raking in the big bucks for their lines (ahem, Mary-Kate and Ashley Olsen), Mariah's collection will start at just $40 and top out at $200—pretty affordable, no?
Long story short, expect lots of butterflies and Mimi goodness when Carey's line launches Nov. 29 on HSN.