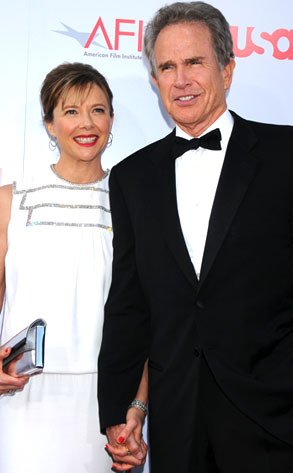 AP Photo / Tammie Arroyo
Brilliant Kids Are Alright star Annette Bening recently put off reporters at the Deauville Film Festival, where journalists were told any questions to do with her family were verboten.
It's not the first time Bening abruptly shied away from potential media attention on her family. As we first reported three years ago, Bening pulled out from a play at the Geffen Playhouse due to what we were told was an "urgent family situation."
Bening's rep adamantly denied this.
Now, her husband, Warren Beatty, was nowhere to be seen during his wife's most recent Kids media tour, and rumors of strife at home have been dismissed as "ridiculous" by Bening's rep. Still, the Beattys have seldom been seen out and about, as of late, and something appears to be brewing: