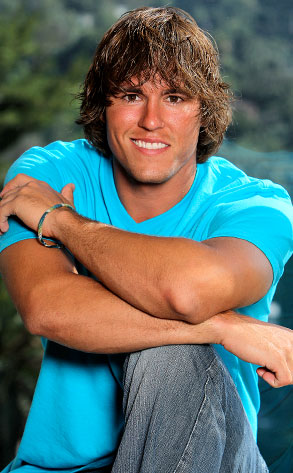 Sonja Flemmimg/CBS
The Animal has done it.
Arizona State college student Hayden "The Animal" Moss beat out oil-rig salesman David "Lane" Elenburg in a 4-3 vote to win Big Brother 12 and take home the CBS reality series' $500,000 grand prize.
This self-described country boy, part of "The Brigade" alliance with Enzo Palumbo, Matt Hoffman and Lane, made it to the finish line after scoring a victory in the final Head of Household competition, which enabled him to evict Enzo and choose good buddy Lane to accompany him to the final round.
There, the two fielded a series of questions from the jury, which awarded the jackpot to Hayden.
As the runner-up, Lane took home $50,000, while America's Choice went to Arksansas hotel manager Britney Haynes who received $25,000 after viewers picked her as their favorite houseguest.