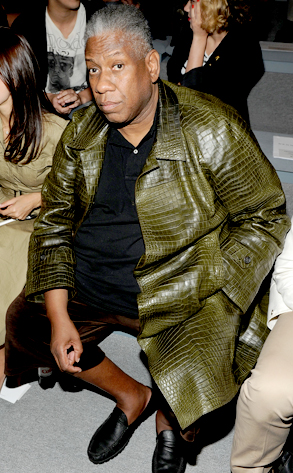 Stephen Lovekin/Getty Images
It's not just inept wannabe models that tick off André Leon Talley. We can now add superstar rappers to the list.
The America's Next Top Model judge and right-hand man to Anna Wintour attended the the Incubator show at Capitale in New York last night, where he threw a major hissy from his front-row perch when Foxy Brown (who may do time for allegedly violating an order of protection) got too close for comfort.