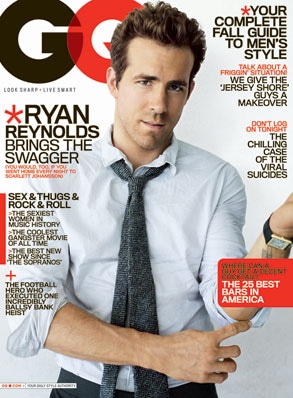 Peggy Sirota/GQ
Ryan Reynolds will definitely, maybe become a dad one day.
"[It's] a few years down the road, having a family," the actor tells GQ about his possible parenthood plans with wife Scarlett Johansson. "That's years away at this point."
The busy star of both the upcoming films Buried and The Green Lantern doesn't dwell on the subject much further, which is not surprising, considering how he has always worked to keep his marriage low-profile.
"I'm a little more guarded, I think. I'm a little bit more wary of having my relationship turning into a soap opera. I've just unilaterally not addressed it. That's kind of been the fail-safe for me," Ryan says. "I choose to remain as private as possible without being secretive."
In other words, if any baby bumpin' does occur down the road, he and Scarlett will no doubt be taking a cue from Sacha and Isla.