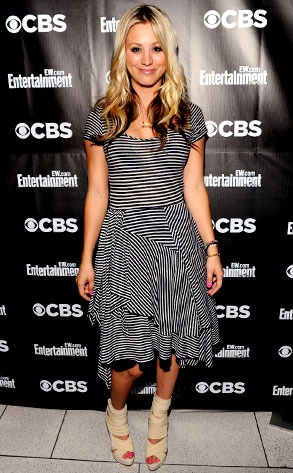 Michael Buckner/Getty Images
The Big Bang Theory's resident hottie went thud over the weekend.
Kaley Cuoco suffered a broken leg in a horseback riding accident and is being written out of the episode that is scheduled to tape tomorrow night, her rep confirmed to E! News.
"She's scheduled to make a full recovery," the rep added, noting that Cuoco remains hospitalized for now in Los Angeles.
Coincidentally, a shooting hiatus was already planned for the following week, giving the 24-year-old equestrienne extra time to heal.
Emmy winner Jim Parsons and his supporting carbon-based lifeforms will just have to hold down The Big Bang Theory's molecular structure in the meantime.