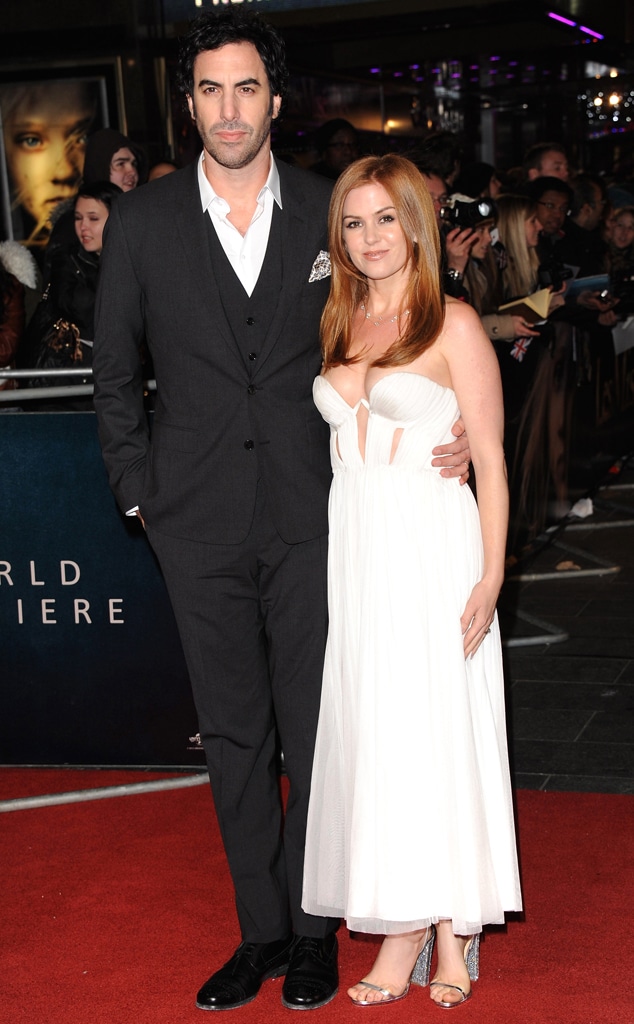 Stuart Wilson/Getty Images
There are celebrities who talk ad nauseam about wanting their privacy (you know who you are). And then there are the celebrities who just shut up and do it, fuss-free.
Sacha Baron Cohen and Isla Fisher fall into the latter category. And we salute them for it.
After all, there was no press release, star-studded baby shower, increasingly frequent baby bump "candids" or magazine cover shots sold to herald their new arrival, just some random paparazzi snaps (that incidentally don't even show the stealth child, or reveal whether it's a boy or girl) of  the family on a stroll in London.
So congrats, guys. Olive's gonna be a great big sister. To whatever it is you had.