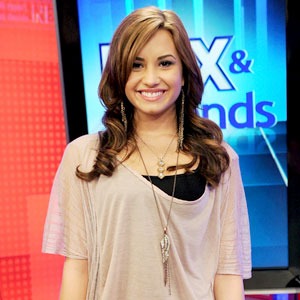 Andrew H. Walker/Getty Images
Demi Lovato is giving her thumbs a rest so that she can put her mind at ease.
Kinda like Miley Cyrus did last year, the Disney-bred Camp Rock cutie is cutting herself off from Twitter, a source tells E! News.
But unlike Miley, whose explanations for closing her account and Twitter farewells took up plenty of Internet bandwith all by themselves, Demi doesn't think that tweeting and Facebooking have become "lame" substitutes for real, live social interaction.
Rather, we hear that she's just tired of all the haters out there with their "mean-spirited messages." Demi might return to her 2.5 million followers one day, but for now...
"I love my fans so much but the access that the other people have is uncomfortable to me," she wrote last night, followed by, "Twitterbreak. Peace."
In the meantime, maybe she and LeAnn Rimes could start a book club.
—Reporting by Ken Baker
________
No more tweeting means no more Tweet Peeks from Demi Lovato. Oh well, at least we've still got all these...