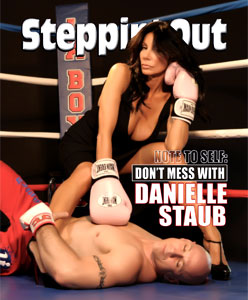 Chaunce Hayden/Steppin' Out
Holy lasagna!
Danielle Staub is on a tear. In the latest round of the ongoing Real Housewives of New Jersey catfight, the self-proclaimed practitioner of love and light rips her former costars enemies a new cannoli.
But before we get to that, Staub reveals that self-proclaimed Lesbian Superstar Lori Michaels isn't her first girl-on-girl romance...