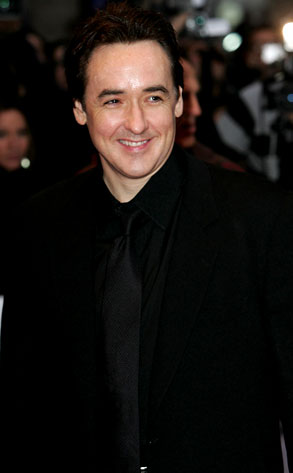 Ferdaus Shamim / Getty Images
In light of this week's Discovery Networks hostage standoff which ended with police killing the gunman, perhaps John Cusack might want to tone it down a bit.
The 44-year-old actor found himself in a war of words with Fox News after he issued a tart reply on his Twitter page to a fan's question about whether he's for or against the so-called Ground Zero mosque.
"I AM FOR A SATANIC DEATH CULT CENTER AT FOX NEWS HQ AND OUTSIDE THE OFFICES [OF] DICK ARMEY AND NEWT GINGRICH-and all the GOP WELFARE FREAKS," Cusack wrote in a sarcastic all-caps tweet Sunday evening to his 200,000-plus followers.