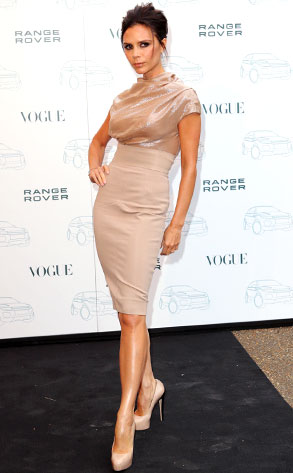 Mike Marsland/WireImage
Victoria Beckham joined Twitter just in time!
"So honoured to be nominated for designer brand of the year from the British Fashion Council!!!!in love and light x VB x," the popster turned style icon tweeted this afternoon.
Competing against Beckham's collection, which is shown in New York but manufactuerd in London, for the illustrious honor are fellow U.K. heavyweights Mulberry, Burberry and Pringle.
To put her achievement into perspective, Beckham's label is two years—or four seasons—old, while Burberry has been around since 1856, Pringle since 1951.
The British Fashion Awards will be handed out Dec. 7. Among the other names that stand out is Transformers 3 newcomer Rosie Huntington-Whitely, a nominee for Model of the Year.
—Reporting by Ashley Fultz