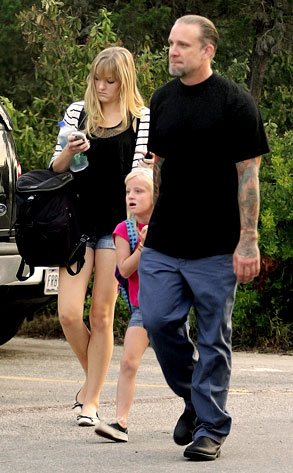 Fame Picture
Labor Day weekend is upon us, and with that comes the unofficial end of summer.
Which means children are now trading in their beach balls for backpacks and returning for a little reading, writing and 'rithmetic. With, of course, a little assistance from their folks.
Such was the case the other day with Jesse James and his daughters Chandler and Sunny down in Austin, Texas.
Now, say what you will about the guy, but while he may have lacked a certain something in the hubby department, he is nevertheless a devoted dad who time and time again has been spotted escorting them off to get an education.
But he's definitely not the only 'rent taking their kids to class.
________
See what we mean in our new Back to School Sightings gallery!