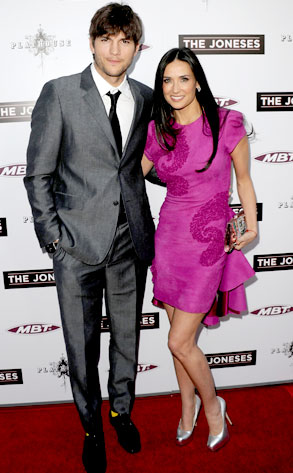 Jason Merritt/Getty Images
Someone's been punk'd here, and it's not Ashton Kutcher.
The Hollywood hunk went on a Twitter offensive today, ripping Star magazine over allegations he cheated on wife Demi Moore.
"I think Star magazine calling me a 'cheater' qualifies as defamation of character. I hope my lawyer agrees," tweeted Kutcher.