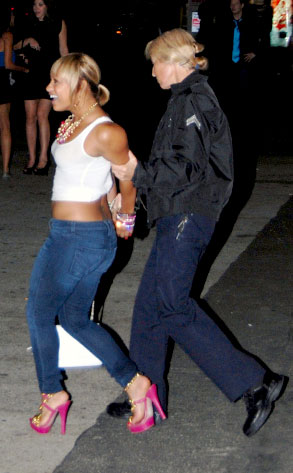 JArnoldi/FlashCity.com
An unfortunate bathroom break has left an American Idol alum facing possible jail time.
Asia'h Epperson, who was eliminated in the semifinals of the seventh season, has been charged with misdemeanor battery resulting from a brawl at a Hollywood nightclub, a spokesman for the Los Angeles City Attorney's Office tells E! News.
Yes, it's a case of toilet rage.