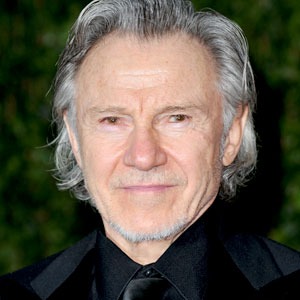 Pascal Le Segretain/Getty Images
Hello, genius casting idea!
You'll never guess what Office executive producer Paul Lieberstein just told us about who he now wants to replace Steve Carell:
Harvey Keitel!
 "He's probably the only guy who can do it, and he's doing TV now," Paul tells us of the Oscar nominee, who recently starred on ABC's Life on Mars. That's what a very smart eager man once called a "win-win-win."
The only glitch? Paul needs to, um, talk to Harvey about it and stuff. Minor detail.
"I haven't started any talks with his people, but Harvey would do a great job—a very different energy," Paul says. "And we don't want to bring in another Michael, having someone play a very similar character because we have such a high regard for Steve."
Trae Patton/NBC; Chris Haston/NBC
So why Harvey, who's been a dramatic film player for most of his esteemed career, and more importantly, is he seriously being considered for the part?
"Yes, absolutely," confirms Paul. "He's a real tough guy, but I saw him in Life on Mars and I saw a lot more comedy in his work, just little slivers of it, little things he would do that made me think he's capable of a lot more than what [he's done]."
Paul is so jazzed about the idea of Harvey joining the show, he already has a bulk of the maybe-replacement's role already written.
"He's an old salesman who thought he could retire and the stock market went down, and he has to come out of retirement to work for a few years."
Harvey, what say you? We diehard Office fans here love this idea and wholly support you or your agent giving Paul a call.