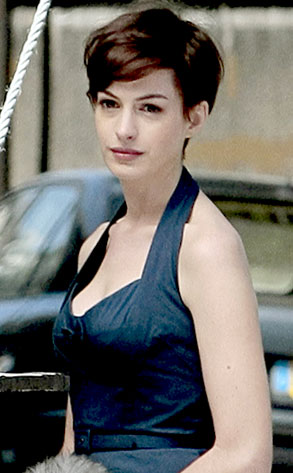 PacificCoastNews.com
Forget bride wars, it looks like Anne Hathaway battled a pair of scissors.
And lost.
The saucer-eyed star was spotted sans her normally lengthy locks in Paris this weekend on the set of her upcoming film One Day.
However, speculation immediately surfaced that this may be nothing more than a very well-placed wig and that there's actually a whole lotta hair still taking residence underneath.
Sure enough, a rep for the actress confirms to E! News that it is indeed fake and nothing more than a little movie magic.
Either way, it does beg the question: Does Anne's shorter 'do do it for you?