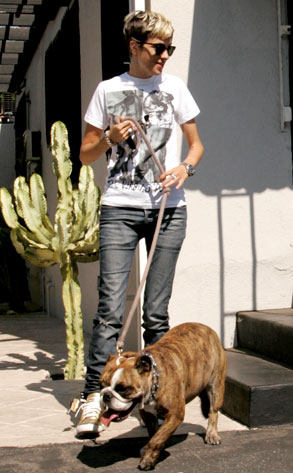 PR/RS/Flynetpictures.com
Samantha Ronson is beyond sorry.
"There is absolutely nothing I can say that will alter one minute of today, nothing," Lindsay Lohan's famed gal-pal wrote on Twitter tonight.
Ronson's unusually solemn tweet was in reference to earlier today, when her pet bulldog, Cadillac, reportedly attacked a neighbor's Maltese. The smaller pup is said to have died from its injuries.