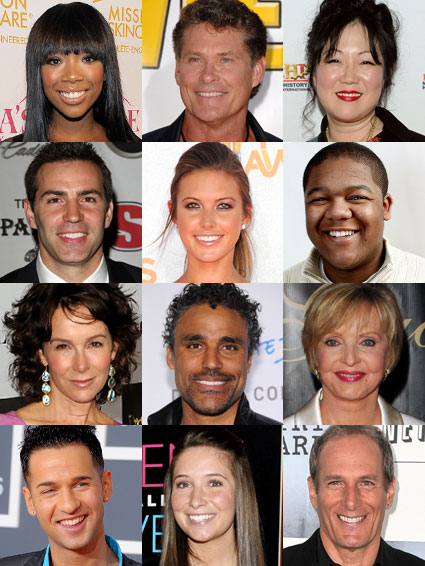 We hate to say we told ya so...
Between WWK and the Awful Truth, E! News pretty much had this one covered, having already revealed that Bristol Palin, Jennifer Grey, Mike "The Situation" Sorrentino and David Hasselhoff, among others, were onboard for the 11th season of Dancing With the Stars, premiering Sept. 20.
And so they are.
But ABC had a few tricks stuffed way, way up its sleeve, so there was a name you hadn't yet heard announced Monday during Bachelor Pad...