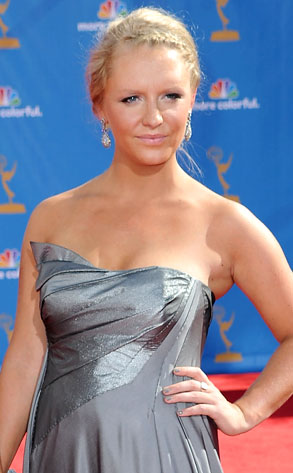 Frazer Harrison/Getty Images
Awards shows don't just bring out the famous faces—they also bring out the famous faces in the making.
Which is exactly why this stunner (and, in taking after her Emmy-nominated mama, fledgling actress) got trotted out at last night's Emmy Awards bash.
And while she may have eschewed any obvious nepotism by declining to take on her TV and movie star parent's last name, there's no denying that in the looks department, it's a very close call indeed. So who is she?