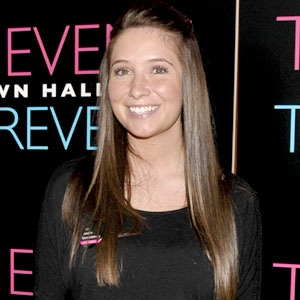 Eugene Gologursky/Getty Images
It's the Dancing With the Stars casting that no one saw coming!
We can report to you exclusively that Sarah Palin's 19-year-old daughter Bristol Palin has been cast on the 11th season of DWTS, set to premiere Sept. 20, according to sources.
As for the reports that David Hasselhoff, Audrina Patridge, The Situation and Brandy will also be part of the cast, here's the deal:
All true, according to sources.
However, from what I'm hearing about those other rumors, Kirstie Alley won't be there--and neither will anyone of Bachelor or Bachelorette fame (sorry, Ali and Roberto!), unless there are a few last-minute switcheroos.
A rep for ABC says: "We don't comment on casting rumors. The real Dancing With the Stars cast will be revealed Monday, Aug. 30, live on ABC during Bachelor Pad."
This will be Bristol Palin's second gig with ABC, having guest starred last month on ABC Family's The Secret Life of the American Teenager. It seems this teen mom may be taking a page from Melissa Rycroft's book, using DWTS to rebound after her recent breakup (with Levi Johnston). Who needs that gallon of ice cream when you've got glittery, bedazzled gowns and the seduction of a mirror-ball trophy?
Do you approve of this casting?
Hit the comments below!
________
Follow me on Twitter @kristindsantos for the latest breaking, bedazzled TV news!