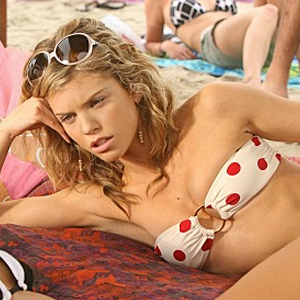 Jaimie Trueblood/The CW
Do you ever get that not-so-freshman feeling?
Well, it's senior year over at the CW's 90210—and they're celebrating with fresh plot twists, body shots, jet-skis, Adrian Grenier and vows to get "wicked pissed." Hurrah!
Check out this exclusive sneak peek at the new  "senioritis" season of your favorite zip code:
90210 returns for season three on Monday, Sept. 13 at 8 p.m. on the CW. An earthquake and the Kardashians are in the premiere episode, which leaves us with only one question: Can you handle that much shimmy?
Note to international users: Switch country origin a the bottom of the site to "US" to see the video if you're having any problems.
________
Follow me on Twitter @kristindsantos for the latest from a 90210 expert who once even drove through the real Beverly Hills—not to brag or anything.