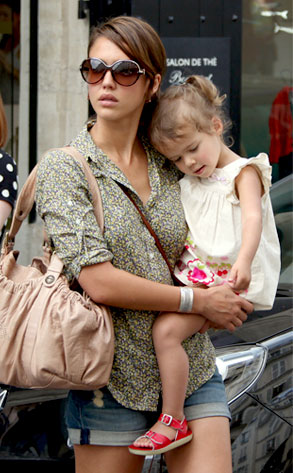 PacificCoastNews.com
Jessica Alba is taking her real-life mommy skills to the big screen.
The Sin City vixen has signed on to director Robert Rodriguez's reboot of his popular Spy Kids franchise, Spy Kids 4: All the Time in the World.
Per the Hollywood Reporter, Alba's character will come out of retirement to oversee a new set of Spy Kids as the mother of a baby and two tween stepchildren. The preteens will take on the espionage duties held by original kids Alexa Vega and Daryl Sabara, who are now in their 20s. Antonio Banderas and Carla Gugino, who played the parents in the first three films, are due back in supporting roles along with Sabara.
Shooting is tentatively slated to start in Austin next month.