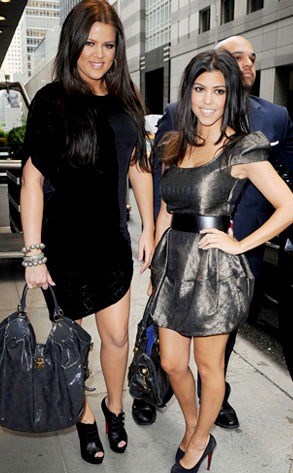 Humberto Carreno/startraksphoto.com
Looks like last night's season premiere of of Keeping Up With the Kardashians didn't do much to change Khloé Kardashian Odom's opinion of Scott Disick.
The ever-outspoken one took to her Twitter after the episode to give sister Kourtney a good lashing for returning to the ne'er-do-well Disick even though he's the father of their son, Mason.
Take it away, Khloé…
"I dont allow peps 2 treat me like crapthen open my arms up 2 them so quickly. Kourt needs 2 think be4 she goes back in2 her comfort routine," Khloé wrote.
"I need 2 c a REAL change before I feel comfortable letting Mase and Kourt around him
"I'm there 4 Kourt by not letting scott continue 2 hurt her. Tough love it is. Im not going to 4give some1 6 times. Ur not me"
"This is my sister and my nephew. Of course I would do anything for them. And I have :). I said my part"
This being Khloé, we knew she wouldn't stay quiet for long. In a followup post this morning (she's in Europe with hubby Lamar, hence the early-bird tweeting), she simmered down a bit, giving a shout-out to her older sis:
"Mason is the best! And Kourt is an amazing mama."
Now just don't get her started again on Scott...