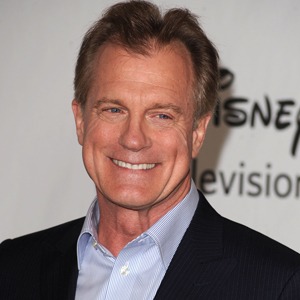 Steve Granitz/WireImage.com
Reverend Camden in the hiz-ouse!
Sources close to Brothers & Sisters tell me exclusively that Stephen Collins will be stopping by the ABC hit this fall—and you'll never guess what (or who!) is on his to-do list...
Saul!
That's right, 7th Heaven's big daddy is set to grace the B&S stage as a new love interest for Ron Rifkin's beloved Walker uncle. No word yet on how long Stephen's character will stick around, but I'm hearing the Powers That Be are hoping for a multiepisode arc.
It was also announced back in June that Stephen had been promoted to series regular on the Alphabet Net's new series No Ordinary Family, and that bit of casting goodness came on the heels of his recurring stint as Addison's (Kate Walsh) dad on Private Practice—so yes, the ABC gods are seriously loving them some S.C. right about now.
It's all a far cry from his Glenoak Community Church days, but hey, a man's gotta make a living!
Are you excited to see Saul get some lovin'? Is Stephen a good choice? Sound off in the comments section.
________
Keep up on the latest TV scoop by following me (@kristindsantos) on Twitter.