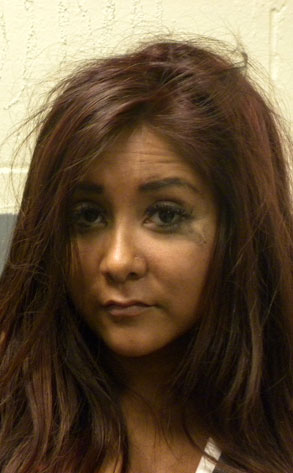 Seaside Heights Police Dept.
Snooki is criminally annoying. But don't take our word for it. And don't take the word of advocates of quality television.
Take the word of New Jersey prosecutors, who have slapped Jersey Shore's lead guidette with the geniusly appropriate charge of annoying people (seriously), along with disorderly conduct and creating a public nuisance as a result of her arrest last month.