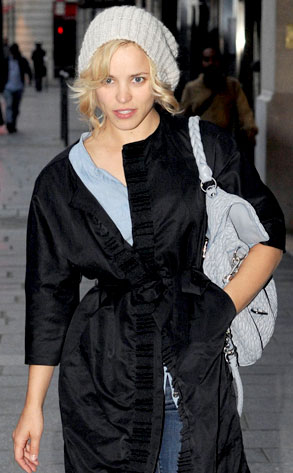 Bauer-Griffin.com
Here's our dilemma: We totally heart Rachel McAdams. Not so much a problem, right? Well we just can't friggin' figure out why. Of course, she's absolutely gorgeous, no dispute there, and she puts out a seemingly decent flow of movies. But is that it?
We don't mean to sound greedy, mind you, but there are plenty of chicks (and dudes, no less) in T-town who have acting chops and looks to boot who don't pique our interest as much as Ms. McAdams. And so, for some reason whenever she pops up on our radar we take note.
We have a sneaking suspicion that we know why we want to know more and more about this particular lady, but what say you? Is McAdams a mystery you can't help but want to investigate?