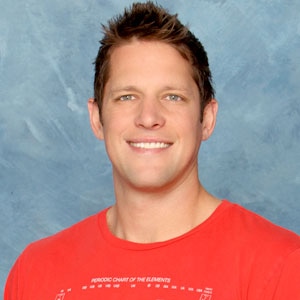 ABC/CRAIG SJODIN
"All of our best Bachelors have been hesitant at first."
So says one rock-solid Bachelor source, and if that's true, Chris Lambton could end up being the best Bachelor of all time.
According to multiple show insiders, Chris L. (the much-loved runner-up from the most recent Bachelorette) has been offered the role as ABC's next Bachelor, but has told producers:
No.
Why? He's saying he wants to step away from the spotlight and return to his "normal life."
(I know. A reality TV participant who doesn't want to be famous? It's like seeing a leprechaun riding a unicorn under a double rainbow!)
It's not over yet, though. "The producers really want Chris to be the guy," says one source. "They're hoping they can convince him...This definitely isn't dead yet." And an ABC insider adds that it's "too soon" to determine who will—or won't—be the next big B.
So perhaps there's still a chance Chris will pull an Ali and have a change of heart and come back into the fold?
Would you like to see Chris as the next Bachelor? Is he worth fighting for? If not, who else would be great?
Sound off in the comments and follow me on Twitter @kristindsantos.
________
You'll never guess who might not be in it for love on ABC's Bachelor Pad! Get the scoop.