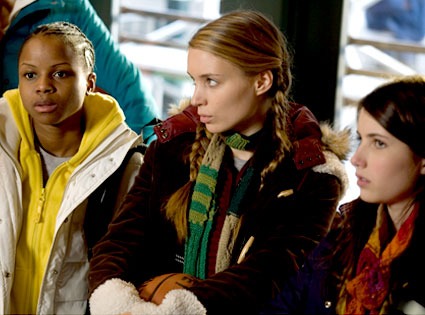 Lionsgate
Before you see Rooney Mara in The Girl With the Dragon Tattoo or even The Social Network, there's the upcoming The Winning Season.
While she may not be the star of the indie flick, Mara definitely has quite the storyline...
The Winning Season, which hits theaters Sept. 3, stars Emma Roberts as the captain of a girls high school basketball team coached by the Midwest town's former sports hero (Sam Rockwell).
Mara plays one of Roberts' teammates, who happens to be having an affair with a pervy shoe salesman in his 40s, played by Winter's Bone actor Kevin Breznahan.
Lolita by way of Hoop Dreams, anyone?
Get more celeb goodies by following @marcmalkin on Twitter.
________
What else do you need to know about Rooney Mara? Find out here.