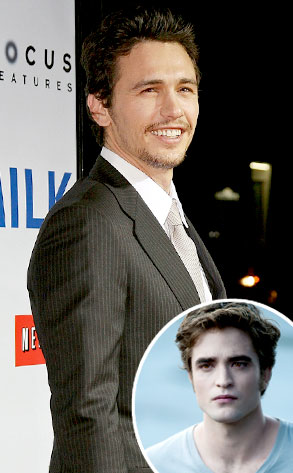 Valerie Macon/Getty Images; Summit Entertainment
What the hell is James Franco up to now? Esquire is reporting that the lovable (and lust-worthy) loon has been trucking around town with the hottest accessory: a copy of Twilight. And he's got no qualms spilling how much he loves the vamptastic novel, also curiously commenting about how he's reading it "for a project."
So is Franco the next superstar to don fangs and join the series? Or is he just another notch on Team Edward's (we assume) belt?