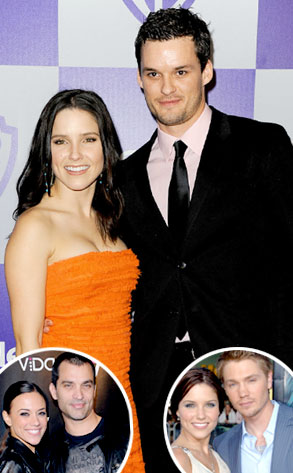 Kevork Djansezian/Getty Images; Jean Baptiste Lacroix/WireImage; Jeff Kravitz/WireImage.com
Another celebrity marriage has failed. No surprises there, right?
One Tree Hill star Jana Kramer (all together now: who?) is splitting with husband Johnathon Schaech after only one month of wedded bliss. But the real subject here isn't about the divorce of the unknowns, but its implications for the future.
Could there be a curse dooming the cast's romances?