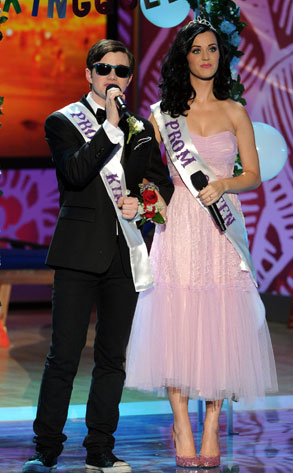 Kevin Winter/TCA 2010/Getty Images for TCA)
The Teen Choice Awards are like elementary school sports: Everyone gets a prize just for showing up!
Or that's how it seemed as dozens of teen- and tween-friendly celebs packed the Gibson Amphitheatre Sunday to pick up 104 awards (17 of which went to productions with vampires in them) in six genres: movies, television, music, summer, fashion and—for the handful that fell just outside those lines—miscellaneous.
Since only two hours' worth of shenangians, hosted by Katy Perry and the boys of Glee, will be shown Monday night on Fox, many of those honors were doled out off-camera.
But don't worry, most of the awards that were given to Robert Pattinson will be seen in prime-time.