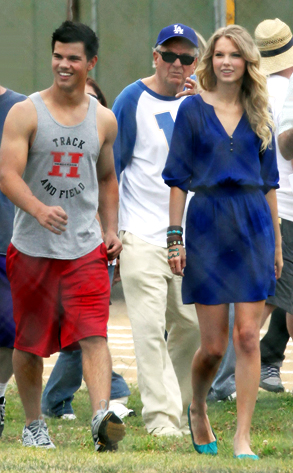 Fame Pictures
If you've been living under a celluloid rock, the world's romantic comedy stars joined together in February's hot mess, Valentine's Day, and we got treated to tons of celebs popping up for a few minutes here and there in the mostly-OK flick.
Did you miss it? Perhaps you did.
We got Jessica Alba, Bradley Cooper, Anne Hathaway, Ashton Kutcher, Jessica Biel and a ton of other stars showing off their rom-com chops. Including former lovebirds Taylor Swift and Taylor Lautner.
For the two pretty teens, this film lit the spark in their once-fiery relationship (Tay-Squared, anyone?). So you can guess how freakin' interested we were when a certain knowledgeable source dropped a hint about the film's upcoming sequel, New Year's Eve...