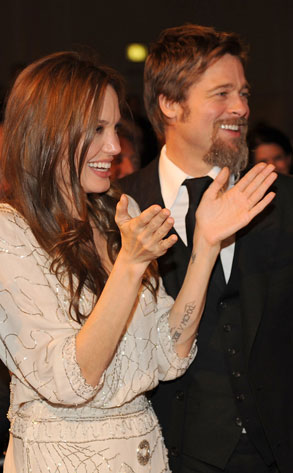 Kevin Mazur / Getty Images
I guess after Andrew Morton finished his Tom Cruise "tell-all," (which really was more of a Scientology exposé than anything on what Cruise has—or has not—done sexually), he decided it was time to blab again. Next in line: Angelina Jolie! Doesn't get any bigger than that, right?
But according to the Los Angeles Times, Morton's Angelina doesn't so much tell all as explain all: "surprisingly sympathetic," spouts the Times, which also reveals Morton relied heavily on a host of shrink types who explain Ms. Misunderstood from a distance, while never having met the woman.
For the record, we're boning up on Morton's touchy-feely job this weekend, but before then, we decided to ask some of Brangelina's pals if Brad Pitt and his main woman plan on doing the same. Here's what one who knows the couple very well had to say: