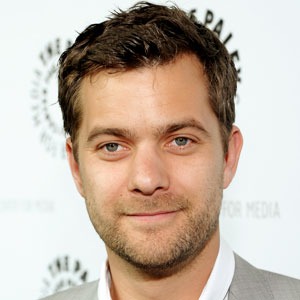 Kevin Parry/Getty Images
Some guest casting seems just too good to be true, but hello, universe? This one needs to happen!
Joshua Jackson tells me that he is talking to his former Dawson's Creek boss Kevin WIlliamson about coming on The Vampire Diaries (you know, Kevin's new show?) for an upcoming guest stint.
So will it happen? And what kind of impersonation of  Ian Somerhalder and Paul Wesley did Josh do that will make you laugh out loud? Check it out...
In this exclusive video right here!
I know. You didn't think you could love the man behind Pacey Whitter any more, right?
It seems Josh needs a little convincing he can pull off a role on The Vampire Diaries, which he points out is "not a comedy," though clearly he has the brooding Salvator brother thing totally down! (Paul and Ian, you so need to fire back with your Josh and/or Pacey impression pronto. The world is waiting.)
Can someone start a Facebook campaign or something  to convince JJ to do TVD? In the meantime, I want to hear you shout your Josh Jackson love in our comments section below. No whispering allowed.
Oh, and in case you don't know (for shame!) what Josh and I are talking about when we reference the gloriousness that was/is "Pacey-Con 2010," you so need to get familiar. Seriously, drop what you are doing and watch this right now:
Just in case Pacey-Con never fully takes off, Josh has that little ol' Fox show Fringe to fall back on, which he tells me is back and better than ever this fall.
"It picks up literally where it left off last year," he says, "and our show just continues to get greater and more bizarre and strange and disgusting and wonderful everytime we put it on the air." You won't see Peter in the premiere episode (sigh!), but we promise the extra hour is worth the wait.
(Note to international users: If you're having problems loading our video, please try changing the country origin to U.S. at the bottom of the site. Sorry for any inconvenience!)
What do you think about Pacey popping up in Mystic Falls? Can we start the campaign to convince him in the comments section below? Don't let down the man who doesn't wanna wait for his life to be over to hear from you...
________
Speaking of hilarious and awesome videos, you saw the ones from Modern Family, Glee, House, Chuck and Bones, right? What are you waiting for? Your life to be...OK, I'll stop.