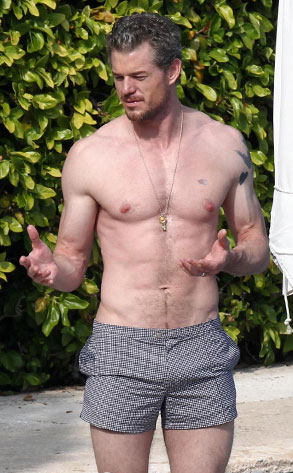 RAMEY PHOTO
Listen up, celebrities: If you don't want your adoring public to see you in the altogether, there's a very simple way to avoid the embarrassment. Don't make a sex (or in this case, sexy) tape.
And if you can't resist the lure of the camcorder and your nekkidness does get leaked, rest assured you've always got litigation to fall back on, provided you can endure 12 months and millions of hits on your naughty bits.
That's the option Eric Dane chose and this week emerged victorious, settling a copyright infringement suit (creative!) against Gawker and its sister site Fleshbot, in which the video hosts agreed to remove all posts featuring his homemade romp with wife Rebecca Gayheart and their very accommodating pal Kari Ann Peniche.
Um, yay, legal system?