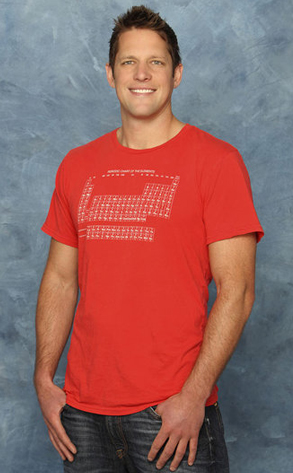 ABC
A whole lot of you tuned in Monday night to watch Ali Fedotowsky get engaged to frontrunner Roberto Martinez on The Bachelorette. And while we think the majority of you all approved of Ali's final choice, there are plenty of ladies out there ready to swoop in on runner-up Chris Lambton.
Sources over at ABC remain hush-hush on whether Chris L., who we hear is just as sweet and hunky in person as he appears on TV, is in talks to be the next Bachelor. See, out of all the dudes this season, Chris was probably the least likely to have gone on the show just to be famous—and that's why he may not be jumping at the chance to get in on the next round of the reality dating show.
So help a fella out. Would you all want to see Chris next season?