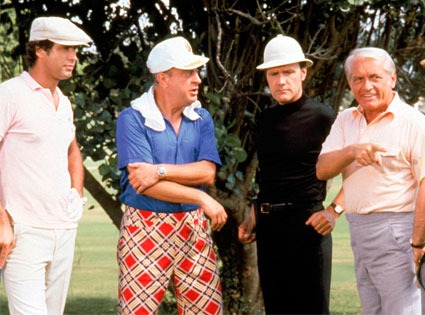 Warner Bros. Pictures
Dan Resin was every woman's fantasy.
As the charming face of cleanser maker Ty-D-Bol, he was an actual gentleman—a yachtsman, even!—who seemed to care how clean the toilet bowl was. Sigh.
The actor, who was born Daniel Wrzesien before tweaking his last name for Hollywood and Broadway purposes, died Saturday due to complications of Parkinson's disease. He was 79.
Resin also parlayed his aristocratic persona into a memorable role as the pretentious Dr. Beeper in Caddyshack opposite the likes of Chevy Chase, Bill Murray, Rodney Dangerfield and Ted Knight. Additionally, he was a member of the original casts of Once Upon a Mattress and My Fair Lady.