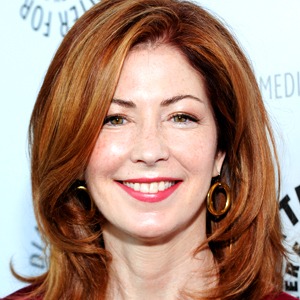 Kevin Parry/Paley Center for Media
Memo to all Santa Monica Big Blue Bus drivers: Ramming your massive vehicle into a celeb's car and totaling it is not really the best way to nab that autograph you've been dreaming about from your favorite Desperate Housewives star.
But for poor Dana Delany, that was exactly the case a few months ago. She just told us about the scary-sounding accident that left her "lucky to be alive"...
And in an even creepier turn of events, the bus crash she was involved in is mirrored her storyline in ABC's upcoming crime drama, Body of Proof. 
"I was hit by a bus two weeks before we started filming and broke two fingers," Dana told reporters today at ABC's press tour in Beverly Hills, "exactly like [my character Megan's] accident in the pilot. I was in Santa Monica, 8:30 in the morning, and my car was totaled, and I'm lucky to be alive...As I was turning, they hit my passengers side."
And the kicker: "The irony is, when I got out of the car the driver said, 'I know who you are! Can I have your autograph?'"
Yes, this seriously happened.
Dana didn't elaborate on the deets of how that little autograph session went down, but something tells us it wasn't pretty since since she was deemed the "at fault" driver, and warns all L.A. drivers that you should be very careful taking those left-hand turns on a yellow light.
On a funnier note, the Body of Proof star says she kinda owes her new gig to the likes of Mr. Castle himself: "I blame it all on Nathan Fillion," she joked. "He's the one who asked me to go on Castle as a favor because we're old friends. And [recently ousted ABC president] Steve McPherson saw me and thought, 'She'd be good on this pilot.'" 
Dana also took a second to address her time on Desperate Housewives, and (Sigh!) put the kibosh on talk of a return—for now, at least.
"I had a ball on Desperate Housewives," she gushed. "I had a great three years. When ABC came to me with the opportunity, it was an offer I couldn't refuse. And Marc Cherry was really great. He said, 'I don't want to get in the way of you having a lead on show. I wish you well and you're always welcome back.' So I feel very blessed."
Be sure to stick around for our continuing coverage of TCA throughout the coming week, and be sure to show your Dana Delany love in the comments section.
________
Follow @kristindsantos on Twitter for more breaking TV scoop.