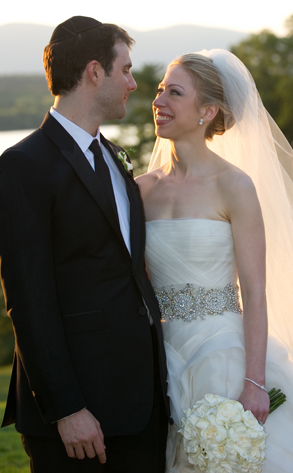 Barbara Kinney via Getty Images
Chelsea Clinton's inauguration to married life went off without a hitch.
No one forgot the words as Bill and Hillary Clinton's only daughter swapped vows with investment banker Marc Mezvinsky on Saturday in front of nearly 400 guests in what was, contrary to how it sounds, an extremely private ceremony.
"Today, we watched with great pride and overwhelming emotion as Chelsea and Marc wed in a beautiful ceremony at Astor Courts, surrounded by family and their close friends," the Clintons said in a statement.
But though the big-budget affair was cloaked in secrecy, you can't keep the recap of a good wedding down.