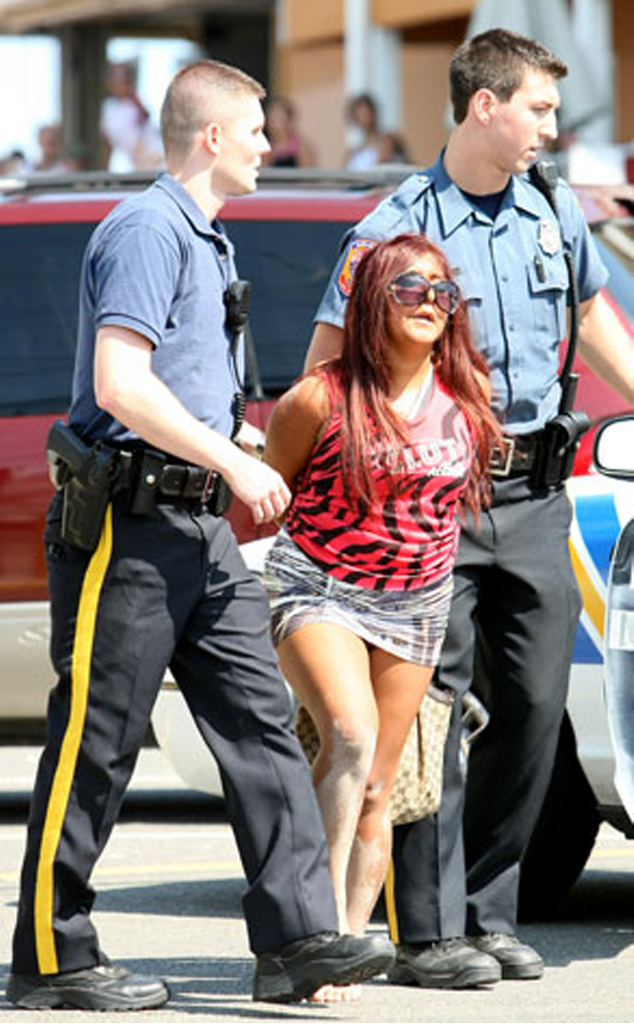 Daniel/Mauceri/INFphoto.com
Today on the Jersey Shore: Snooki. Literally.
The MTV star found herself getting hauled off in handcuffs by Seaside Heights' Finest for drunk and disorderly conduct Friday after passing out during a marathon bout of afternoon partying on the boardwalk, E! News confirmed.
The artiste otherwise known as Nicole Polizzi had spent the day with her Shore pals shooting on location.
"They were in here this morning filming," says an employee at E J's Dance Club. "She seemed OK then."
But somewhere along the line, things went from OK to unstable.