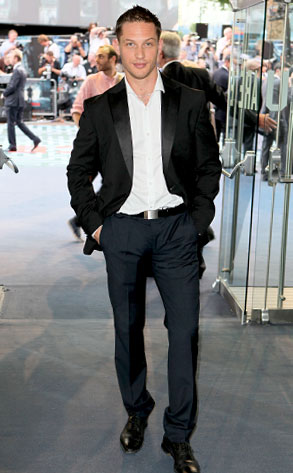 Gareth J Davies/Getty Images
Could the bisexual double standard be coming to an end? Ya know, that it's totally ok (even encouraged) for a chick like Anna Paquin to swing both ways, but that no dude in H'wood would ever says he's dabbled in same-sex sex?
We were hopeful when it was reported that a rising T-town hunk, Inception's Tom Hardy, was speaking out about some "experimenting" in his past, helping to balance the bisexual seesaw between the ladies (Megan Fox, Lindsay Lohan, etc.) and the gentlemen (uh, can you think of one?).
But we got our hopes up for nothing, because it seems Hardy isn't as carefree and confident in his sexuality as we were led to believe: