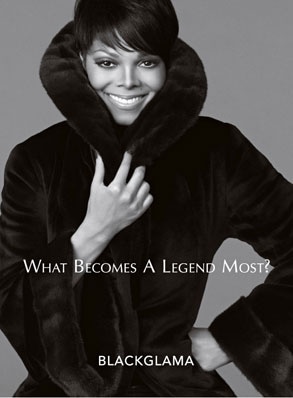 Rocco Laspata for Blackglama
Janet Jackson's famous for showing off her bod, but now she's creating controversy for what she's covering up in.
The actress/singer is the newest face of fur label Blackglama, joining the ranks of Hollywood legends Elizabeth Taylor and Diana Ross, among others. In the ad, a smiling Miss Janet is clad in a dark mink coat and cropped coif. (And for the record, she got to keep the topper as part of the deal.)
Though Jackson says she's honored to be a part of the Blackglama campaign, the Why Did I Get Married? star is getting slammed for it by you-know-who...
Antifur activist PETA is all over it. The group's senior V.P., Dan Matthews, wrote in a letter to Janet: "You told me that you were always aggravated at photo shoots when stylists would try to throw fur on you and that you were even wary of wearing fake fur out of concern that it might actually be real or look real in photos and send the wrong message. You were very straightforward and sensible about it. What happened?"
PETA's not the only one upset. Pamela Anderson weighed in, too, telling Out magazine it's "disappointing" because "[Janet] has spoken out about fur before...some people stop listening to their heart."
So what do you think of the star's controversial new ad?