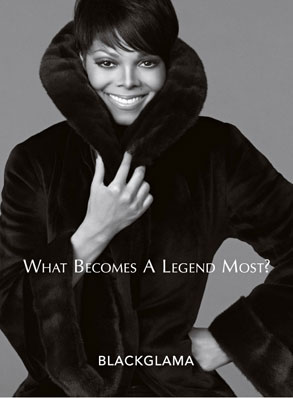 Rocco Laspata for Blackglama
Janet Jackson's famous for showing off her bod, but now she's creating controversy for what she's covering up in.
The actress/singer is the newest face of fur label Blackglama, joining the ranks of Hollywood legends Elizabeth Taylor and Diana Ross, among others. In the ad, a smiling Miss Janet is clad in a dark mink coat and cropped coif. (And for the record, she got to keep the topper as part of the deal.)
Though Jackson says she's honored to be a part of the Blackglama campaign, the Why Did I Get Married? star is getting slammed for it by you-know-who...