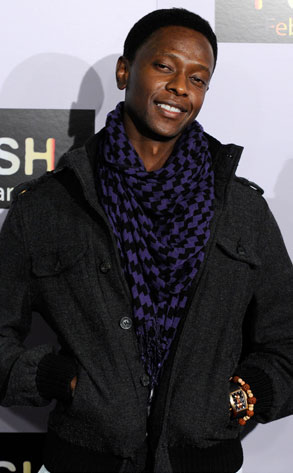 AP Photo/Chris Pizzello
Will sexy mutants eclipse Twilight's vampires?
We'll see. Edi Gathegi, who played the eerily soft-spoken bloodsucker Laurent in Twilight and New Moon, has joined the ever-expanding cast of X-Men: First Class.
Gathegi is set to play Darwin, the first "biracial mutant," who has the power of "reactive evolution," (that is, he can adapt to any situation or environment). For example, toss him in water, he grows gills. Drop him off somewhere in the middle of the night and he'll develop night vision. And don't bother trying to burn him...His skin will just become fire retardant.
Edi joins James McAvoy, Alice Eve (She's Out of Your League), Michael Fassbender (Inglourious Basterds) and Aaron Taylor-Johnson (Kick-Ass) in the Matthew Vaughn-directed flick, due in theaters next summer.