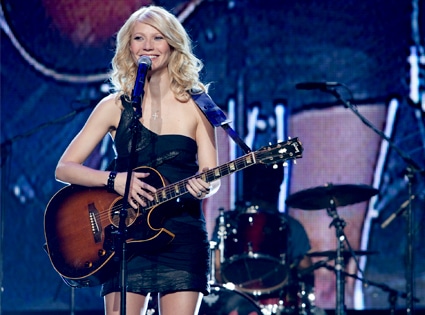 Screen Gems
You know we love to go after anything involving her royal GOOPness Gwyneth Paltrow, so when we heard that the Oscar winner had released a country—country!—single for her new romantic drama Country Strong, we were chomping at the bit to let loose with some snark...
But you know what? She's good—and more than just in that "Cruisin'" karaoke way.
Take a listen to the flick's title track right here and let us know what you think. Do crooning cuties Carrie Underwood and Taylor Swift have competition?