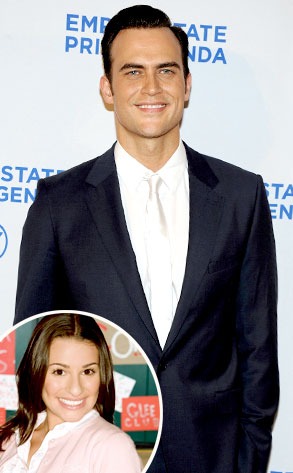 Bryan Bedder/Getty Images; Joe Viles/Fox
Glee's gettin' all sorts of new sexiness in season two—this time courtesy of 30 Rock's own Cheyenne Jackson.
Liz Lemon's young lovah of yesteryear is set to stop by the Fox fave this fall, sources close to the show confirm, and his supersecret role is sure to make the New Directions cringe in that Jesse St. James-gone-wrong kinda way.
Here's what I'm hearing:
Sources confirm EW's report that Cheyenne will play the new coach of Vocal Adrenaline, which of course makes us want to kick him in those pearly teeth.
He'll be coming on the show in a recurring, not regular role, and his number of episodes are yet to be determined.
So does this mean we won't see him at all on 30 Rock this season? (Somewhere, Jenna is celebrating!)
I'm heading out in a few hours to moderate a Glee event for TV Academy members tonight. Last call for questions! And no, I won't be able to get Matthew Morrison's digits, sorry...
________
Follow me on Twitter @KristinDSantos for live tweets from tonight's Glee event!