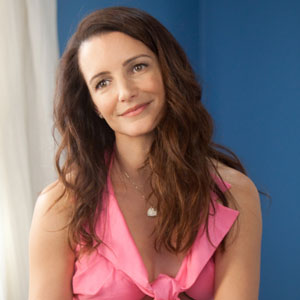 Craig Blankenhorn/MMIX New Line Productions, Inc.
Is Sex over for good?!
According to Kristin Davis, who plays Charlotte, that'd be a yes.
"I don't think so, not that I know of," she told me when asked if they were doing a follow-up to Sex & the City 2. "I wish it was so that we were continuing but I don't know."
Although she says there's been no official statement from the higher ups, the actress has a feeling there won't be another one due to underwhelming box office sales in the U.S....
"We made 300 million internationally," she quickly added, saying that the movie might have been a product of too much buzz. "There was so much hype, not coming from us, but the media hyped it up and then they tore it down."
But there's still a very slim chance things could change, according to Davis, who was on hand for the debut of Neil Lane's bridal collection with Kay Jewelers to benefit St. Jude's Children's Hospital.
"I could be wrong," she admits. "Obviously there was a time when we thought there was no movie happening so you never know. But it is not looking great."
Do you want more Sex & the City, or have you had enough of the fab four?